Case Study – GROworkspace: Grow Your Young Living Business
Jun 03, 2021 11:29am
---
How we developed a sophisticated membership for the multi-million dollar company GROworkspace.


Learn about the approach we took in redesigning the membership and user experience of this online business and skyrocketed the member satisfaction rate.
GROWorkspace is an online courses platform that provides all the necessary tools for essential oils businesses to grow and manage their online presence. Founders - Krissy and Clair, have years of experience in the market and they have created this membership to empower women into the business whilst providing all the marketing tips and resources.
Challenges
As a multi-million dollar business, GROworkspace has a wide range of resources that are available to the members and they had to be structured in a better, more convenient way.
With serving various markets, the business had multiple offers that were impossible to track and coordinate between.
Due to the volume of the resources and different offers, displaying the right content to the members was an integral issue.
Solution
Dashboard's Library & Marketplace


When it comes to content, our Dashboard is the way forward. It enables us to structure it as we wish, overriding Kajabi's inflexibility.


We used the LaunchPAD Library to show user-specific products, depending on what a member owns. The library automatically detects what are the products a member has access to and displays just those inside.


Marketplace was also used to give members the opportunity to browse the different products available for purchase, creating Groworkspace's very own shop, all inside the Dashboard.
One part of Kajabi that we make sure is constantly getting developed is the Checkout. We have worked on many custom solutions for the checkout but the one we have used for GROworkspace has been the most advanced so far. It allowed us to display the various memberships available, as well as keep all automations consistent within that offer. It provided the client with structure and ease when managing multiple offers.
One of the functionality of LaunchPAD is the ability to set permissions at a block level. We have taken it a step further and developed an even more advanced permission-based hierarchy, that includes conditions and offers.


We deployed the advanced permissions to eliminate the issue of having to use more than one section and instead set up each component of Dashboard to either appear or hide, based on that user's offers.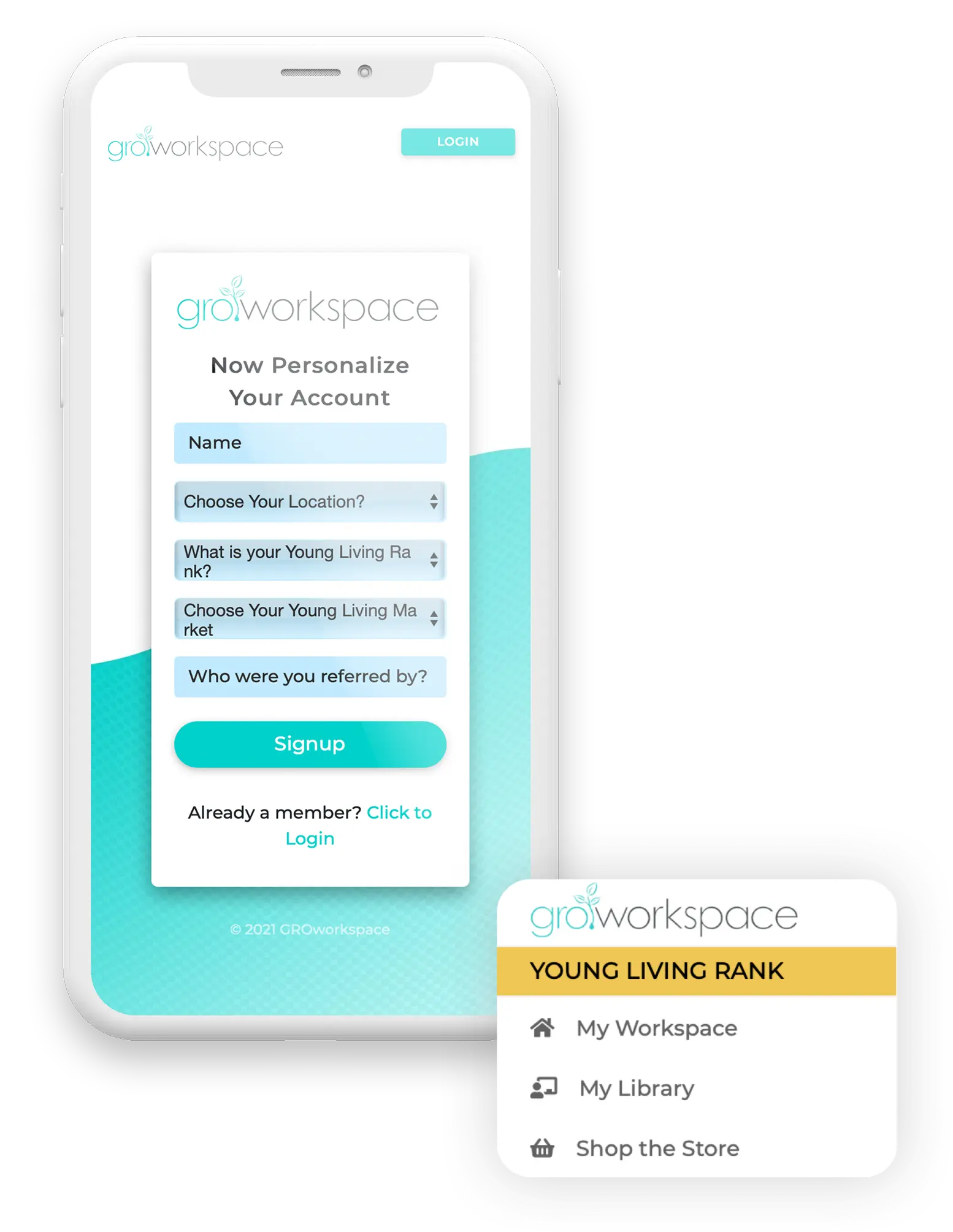 Results
Overall, our strategy and software enabled us to provide relevant guidance and outstanding designs, as well as automations, that further enhanced the business engagement and revenue.


---
---